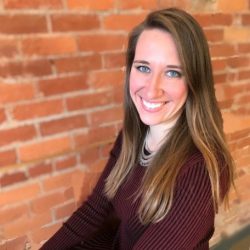 Meet Our Interior Designer, Megan Kubick
Meet Pridemark's Interior Designer, Megan Kubick. Megan graduated with honors from Michigan State University with a Bachelor's Degree in Interior Design. After college, she worked with David Dale designs before getting hired with Pridemark. She now has 6 years of experience in the world of interior design and construction management.
Kubick has a long list of responsibilities with Pridemark.  Not only does she handle interior design and development, but also works in estimating and project management. This includes bidding and estimating construction projects and managing project timelines and budgets.  You could say she does a little bit of everything around here!  So, if you need a knowledgeable interior designer, Megan can tackle any task!  Contact her here.